A couple of you reached out to me after my recent post about depression. You expressed gratitude that I shared my experience so openly, and said it helped you reach out for your own help. I can't begin to express how deeply that touched me and how grateful I am to you for letting me know. The sole reason I share my struggles is to normalize them and to help others feel less alone.
So, thank you.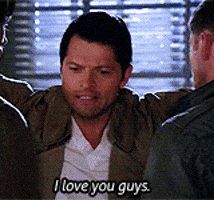 ---
When I was younger and feeling as though my career was stalled, I came to believe that I would be one of those actors who don't really get going until their 40s. I thought at 40 I might actually start looking like an adult, and be able to dig in to some meaty roles. Book a big TV series, and then make a huge comeback on Broadway. Except for the three plus year break I took in my mid-twenties, I mostly kept my head down and kept pushing against the wind, thinking if I could just hang in until 40, it would all pay off.
I have looked back at my career (through the lens of depression) and felt largely like a failure. But recently I had the pleasure of being a guest on Marc Tumminelli's Podcast "Little Me" and in his intro he listed many of my credits, and I was blown away by how much I had worked in my life. I have always thought of success as "not ever being unemployed" because that's what the first handful of years looked like for me. So, to have stumbled along in my late teens through my thirties, with jobs scattered about here and there, I came to see myself as "not successful." But hearing my credits listed was truly eye-opening. I realized how very much I have worked, and how very lucky I have been to have gone long stretches where I have only had to support myself financially with my art (and thank goodness, because I still haven't figured out how to do it any other way…).
Still, I believed my 40s would be the start of my "real success" as an actor.
In the year leading up to my 40th birthday, I booked the longest TV gig I had ever had. I hired a spiffy new management team. I got my teeth fixed (again) and paid a very fancy publicist a lot of money (for me), to hype me and get the ball rolling into my 40th year. 40 was going to be my year.
Then my TV job went away. But no worries! Pilot season was coming up, and I had a great packet to send out with a reel and lots of shiny interviews and fancy photos. I spent the day of my 40th birthday flying to NYC for a last-minute callback for a Broadway show. My first audition for Broadway in… I can't even remember the last one. Mama Mia? A long time. I got far enough along in the process that we were waiting to hear if I had booked the job. I hadn't.
And then, the world stopped.
My industry shut down. The avalanche of momentum I had been building came to an almost dead stop. Overnight I became a fulltime stay-at-home parent and First Grade homeschool teacher, two things, I can assure you were never on my vision board.
I spent the better part of twenty years believing that 40 would be the year my career really took off. I spent the better part of the last ten years working toward that goal. I spent the better part of the last three years lining my ducks up just so; doing everything I could do to set myself up for success. And then "god" came in and said, "Nope. This ain't your year. This ain't anyone's year."
For the first three months of the pandemic, I was in a constant state of near panic. I drank every night and promised myself every morning I wouldn't drink that night, and I would be drinking again by 4pm. I was terrified of what was happening in the world. I turned off almost all news sources. I kept the car gassed up just in case we had to make a run for it. I worried I would never work again. I worried my partner would never work again. I worried Monty would grow up without learning how to make friends. I worried and worried and worried.
One day in June, I decided to stop worrying. I don't know why or how. Perhaps, in a small sliver a moment in which my brain wasn't occupied with worry, I thought, I can't keep going like this. I can't keep living with my shoulders up at my ears and my jaw clenched.
I waved a white flag and surrendered.
I surrendered to not knowing.
I resumed my meditation practice. I finally started a disciplined writing routine. I stopped drinking into oblivion. I stopped drinking coffee. I take deep breaths throughout the day. I remind myself that there is no point worrying about what might happen, because I just don't know.
This morning, after walking the dog, doing a meditation, having my tea and breakfast, and writing for an hour, all before 10am (an absolutely remarkable feat for me), as I stepped into the shower Ilooked at my body and appreciated the softness of my curves, the extra jiggle in my butt, and my belly that has grown bigger in these four plus months of staying at home. I wondered how hard I would have to work to lose the weight when the time came for me to audition for anything again. And then I wondered if I even wanted to put in that work.
What if the last twenty years wasn't about preparing to have a successful acting career? What if all the work I put in wasn't for my career? What if the last twenty years was about preparing to have a successful life?
What if 40 was the year that I finally began living?
Just here and now. In this moment. Sitting here, at this desk, with this cup of tea, with this dog at my feet, with this child watching TV all day because it's his "free day", with this husband who loves me exactly as I am, and who gives me all the room in the world to be who I am, with this belly, with this uncertain future.
Because this moment, this one, is the only one we have.